Dear Beloved Ones,

Let us pray for those in the path of extreme weather patterns – the recent Hurricane Harvey and the approaching Hurricane Irma – and let us at the same time pray for the beloved Earth whose intertwining ecosystems of land, air, and water have been so destabilized that extreme weather patterns have become the norm, rather than the exception.

We feel the devastation caused to those we love and to those who are unknown to us who we feel deep grief for  - those whose lives are overturned by nature's intensity and the consequences of events that are beyond our control.  Yet, we must take responsibility at the same time for the devastation we have wreaked upon the beloved Earth who has sheltered us, fed us, clothed us, and loved us through the ages.  For the Being of the Earth experiences the pain of disruption in ways that are unknown to us, that we must now become conscious of.

O blessed Earth, who has withstood so much neglect at the hands of your children, these children who regarded you as a thing to be exploited for their own purposes, we pray for your wellbeing as we pray for our own.  We seek your wellbeing as we seek our own.  May we come to understand as we witness the pain and suffering caused by intensification of extreme weathers patterns, that we have helped to create these patterns, and that we are one with you in the most basic of ways and share a common destiny.

We, who have witnessed the tragedies and losses in Houston, TX and surrounding areas recently, and who are now preparing for the emergencies and dislocations of many in Florida and South Carolina, stand with those who suffer at the hands of these tempests in whatever ways we can.  Yet, in the same breath we must stand with the Earth and know that what is happening is not being done to us, but rather that we have helped to create the circumstances we are now witnessing.

From these tragedies and devastations may compassion awaken more fully within us.  May the idea that we are separate from each other be eradicated from our hearts.  May we stand together, uplifting each other, not only at times of pain and tragedy, but also in quieter times.  And may we also stand with the beloved Earth, not forgetting her when this latest hurricane has passed, but caring for her day by day, week by week, and year by year, until we have helped her come into balance again in all ways that are needed.

May all children of the Earth be blessed by this knowledge of oneness with the beloved Earth.  In this knowledge and with this knowledge may all of life thrive. 
Hari Om Tat Sat. – That which is within form and That which is beyond form are One.  -  Julie of Light Omega
Attachment: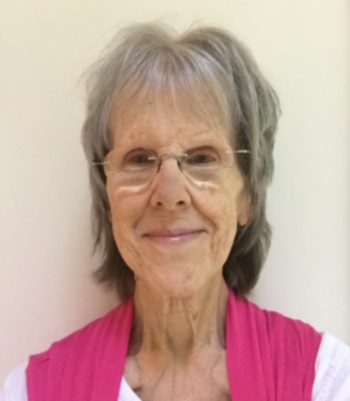 Beloved Julie of Light Omega.jpg [ 27.52 KiB | Viewed 88 times ]
EVENTS & OFFERINGS
Sunday gatherings at Light Omega, 10:30am (ET)

1st and 3rd Sundays
-
Talk by Julie and webcast for those who would like to attend online
2nd and 4th Sundays
-
Guided Meditation
-
Also available to online participants
Write to:
webcast@lightomega.org
if interested.