One World Meditation - Wed., January 27th,
8:30-9pm (ET); 5:30-6pm (PT); 1:30-2am (GMT)
Attachment: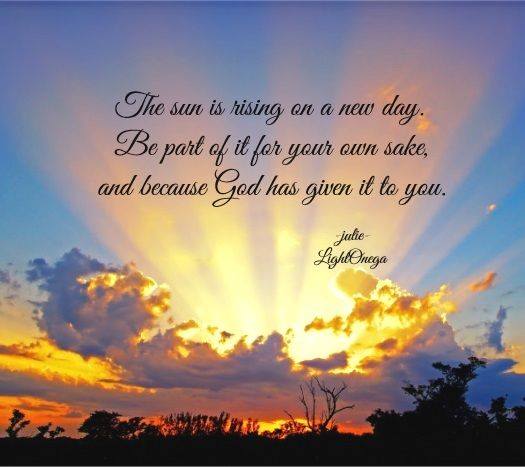 New Day_Messages of Light_LightOmega.jpg [ 32.16 KiB | Viewed 1354 times ]
"The energy of hope is in the air.
It is wafting through the windows of all hearts and bringing to each the breath of love and of light that are part of the higher realms of light, now making their way into the physical dimension. Each soul is being asked, at this time, to trust these new awarenesses within themselves, to trust their reality, to travel down the road of love rather than fear. For the new era of hope is dawning even in the midst of uncertainty and darkness, even in the midst of significant challenges and a future that is unclear.

We are here to create this future based on hope, and each heart that resonates with this message is fully prepared to do its part, for this is the reason for having taken embodiment at this time.

May all beings feel the breath of the new moving through them so that even in the presence of challenge and difficulty one can know that light, love, and Divine blessing are infusing each moment of life, influencing the positive outcome of this time of transformation."
* * *
Excerpt from "The New Basis for Hope" by Julie
http://www.oneworldmeditations.org/AR/N ... -Hope.html
______________________________
Photo from the Light Omega poster collection called "Messages of Light".
http://lightomega.org/posters/Light-Ome ... ers-2.html

Original posting found here:
https://www.facebook.com/lightomega.org
Thanks Meg for posting the One World Meditations info weekly!